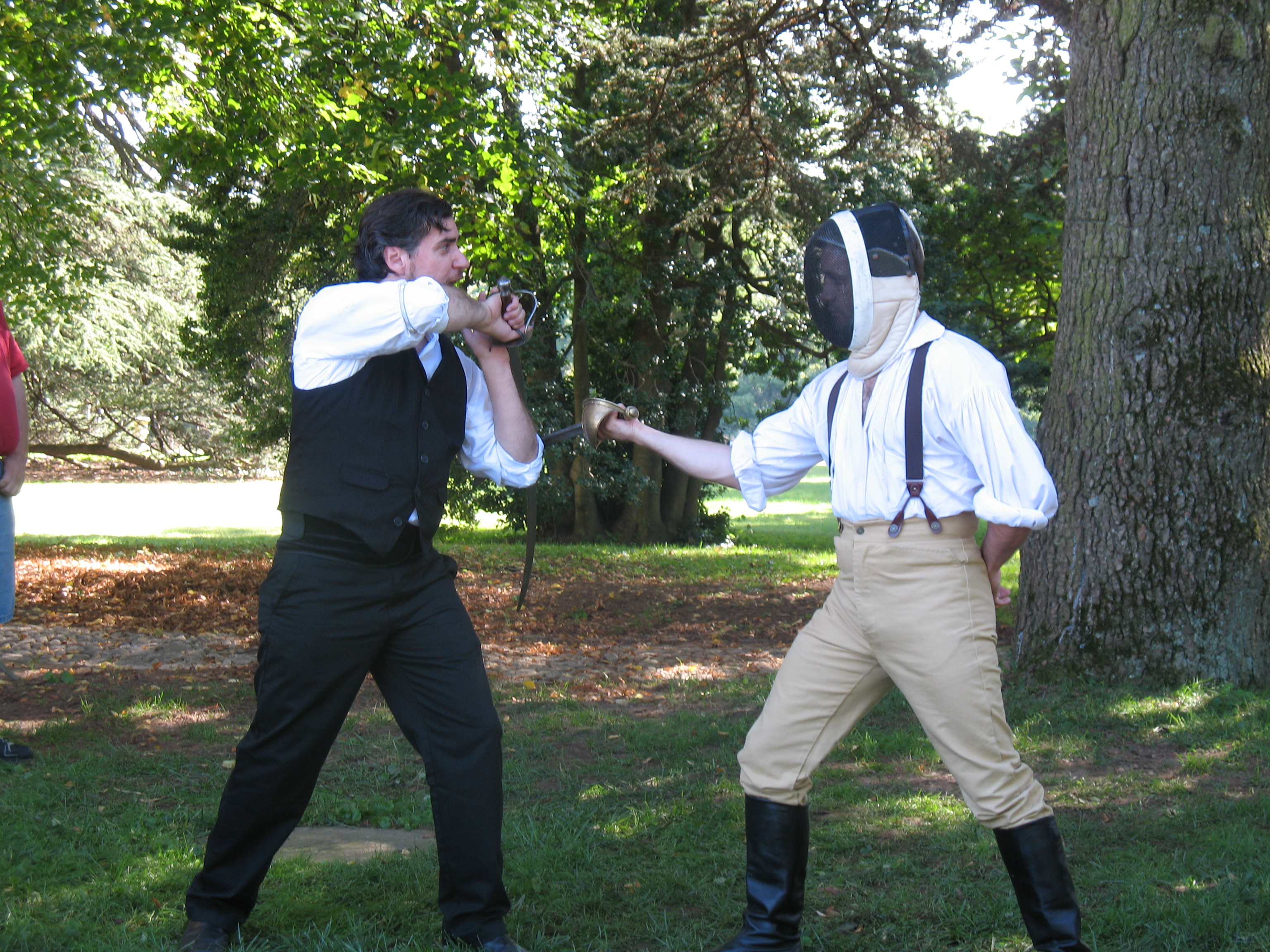 The Hampton National Historic Site in Maryland will host its fifth "Manly Arts Day" on Sunday, September 19th.
Although historically identified as "Manly Arts," all are welcome to learn about and participate in exercises and demonstrations of swordsmanship, boxing, and other of skills which were used by men and women to "come home alive" in the 19th Century.

Visitors will be able to view an array of historical weapons and practice period correct techniques in a safe controlled atmosphere. Nineteenth century America was not less dangerous than today. But its dangers were different in several ways. Threats to life, limb and property were typically "up-close and personal", help was farther away and slower to respond. But people in general were more prepared to act decisively to defend themselves from danger on the field of battle, the field of honor or on the way home from the corner market. The need to be aware and be prepared for a dangerous encounter cut across all class, race, and gender lines. We can learn a lot about our ancestors whether rich man, poor man, beggar man, or thief by considering how they prepared for the kinds of dangers they expected to encounter.

Martial arts for defense and sport were closely tied to the Ridgely family – especially in the early years. Charles Ridgely, the builder of Hampton, and his nephew, the Governor of Maryland, were well-known for prize fighting with fist and cudgel. Subsequent generations served in cavalry units and were necessarily familiar with the use of sabers and other swords.

Guest instructors will be Steve Huff and Mark P. Donnelly, two internationally recognized teachers and historians of Western Martial Arts. They will be assisted by Park Ranger Victor Markland and members of the Mid-Atlantic Society for Historical Swordsmanship.