The "Manly Arts Day", one of the Hampton National Historic Site's most popular Second Sunday Programs, returns with a Civil War theme between 10.00 a.m. and 4.00 p.m. on Sunday, September 18th.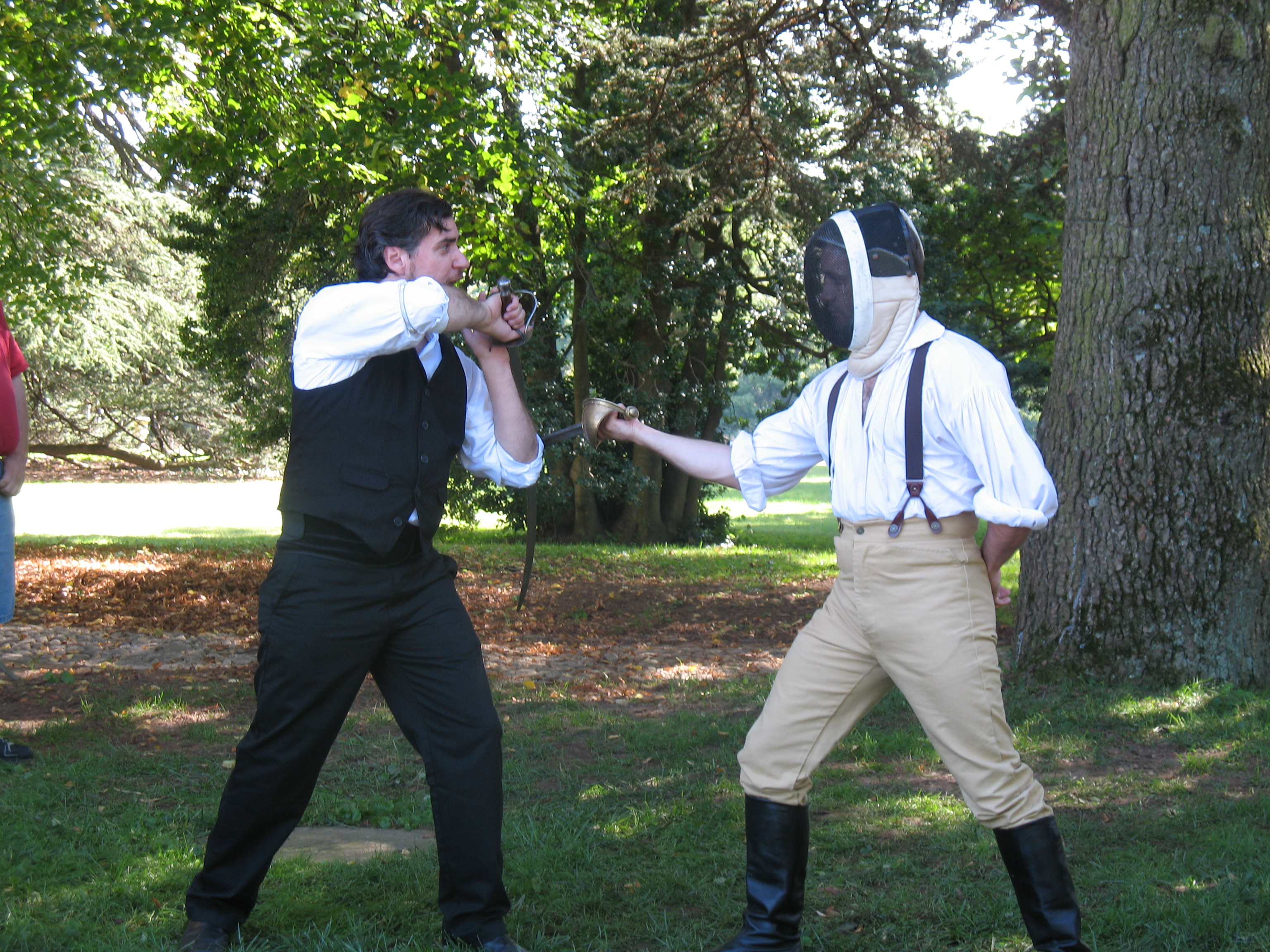 While called "Manly Arts," all men, women and children are invited to come and experience a rare look at self defense "Victorian style" in Baltimore City and County on the eve of the Civil War!
This is a hands-on program giving visitors the opportunity to learn swordsmanship, basic fist-fighting techniques, "swing" into action with stick fighting and engage in safe demonstrations with professional instructors. Special guests will include Professor Mark Donnelly and Mr. Steve Huff, internationally famous authors, historians and instructors of Western Martial Arts. They will be assisted by Victor Markland and members of The Mid-Atlantic Society for Historic Swordsmanship. A special display titled "Hampton, a House Divided" showcasing rare letters, photographs and objects from the Civil War will be available in the mansion.
Visitors will gain an appreciation of history. One hundred and fifty years ago people in Baltimore City and Baltimore County learned these same techniques. The first bloodshed of the Civil War occurred in a riot on Pratt Street in Baltimore. The violence of the Pratt Street Riot and its aftermath were not unexpected. In Mobtown (as Baltimore was known) gangs of thugs and criminals roamed dangerous streets. These "political" partisans easily moved from the chaos of the street fight to the carnage of battlefield. In the North and the South militia and para-military units were formed and equipped in anticipation of war. It was with one of these units, from Massachusetts, that the Baltimore mob clashed with in close-quarter combat. Charles Ridgley of Hampton led another as the Captain of the Maryland Horse Guard, a Pro-Southern militia unit.